History Lives HERE!!! Colorado Mine Tours
Leadville was once home to H.A.W. Tabor, who became almost as famous for leaving his wife and marrying a younger woman as for discovering one of the richest silver strikes in the state. His second wife, Baby Doe Tabor, became the stuff of legends — there's even an opera about her.
Leadville was a very influential boomtown — it was almost named as Colorado's capital city. Well-preserved, Leadville has 70 square city blocks of Victorian buildings — like the Delaware Hotel — all part of a designated National Historic Landmark District, along with 20 square miles of a preserved mining district. More than 50 buildings date back to the 1870s, including the Tabor Opera House. For a spirited look back on the Old West, don't miss the annual Leadville Boom Days celebration each August, complete with gunslingers, burro races, mining competitions, food and more.

Leadville is located in the geographic center Quick read more or view full article of Colorado, on U.S. Hwy. 24, part of the Top of the Rockies Scenic and Historic Byway. The town's paved Mineral Belt Trail offers year-round recreation for bikers, hikers, snowshoers and cross-country skiers.
In winter, head out to Ski Cooper, a great and affordable family ski area; in summer, catch a ride on the Leadville, Colorado & Southern Railroad excursion. And don't miss the National Mining Hall of Fame and Museum, a truly fascinating look at the powerful industry and all the metals that helped build the state.
Just 20 miles from the town of Leadville at the base of Independence Pass is the historic Twin Lakes area, where you'll find world-class fishing and some of Colorado's most spectacular lake and peak scenery. Twin Lakes is close to the trailhead of Mount Elbert and the renowned Interlaken Hotel historical site. It's a true small-town American West experience.
Find Nearby Cities:
Alma
Bailey
Fairplay
Grant
Shawnee
Twin Lakes
Read Less
Museum of the West
The Museum of the West offers a thousand years of history that can be experienced. "Ride" in a stagecoach, "fly" a 1958 Cessna, gaze upon an ancient Anasazi pottery, follow the history of the weapons that tamed the west and venture into our uranium mine that will take you back to the "boom" of the 1950s. Discover exciting new exhibits that educate and entertain. Get connected to a wealth of historical, genealogical and natural history materials in the Loyd Files Research Library.
http://www.museumofwesternco.com
Ice Climbing in Lake City, CO
Lake City Ice Park
Beautiful blue ice for your climbing pleasure is located just one block south of historic Lake City, Colorado. Lake City's farmed ice climbs are really easy to get to, and you won't be waiting around in a line.
Lake City Ice Climbs, Inc. is a Colorado non-profit organization dedicated to providing a one-of-a-kind climbing experience at the Lake City Ice Park. It is a volunteer-based organization. The Lake City Ice Park is located, with permission, on public, Bureau of Land Management lands. Water for the park is generously provided by the Town of Lake City, Colorado.
For more information about the Lake City Ice Park and Lake City Ice Climbs, visit the
website
or call 970-275-4106.
Lake City Ice Park Features
The Lake City Ice Park offers:

Bolted anchors
There is no charge to climb.
Easy access to food, fuel, and lodging
Read Less
Best Beer & Bike Trips - Fruita
Navigate the bizarrely named roads north out of Fruita to some of the best single-track in Colorado. From the roundabout downtown head north on N. Mesa Street. Turn right onto K Road and after almost a quarter mile turn left onto N. Maple Street. Continue onto 17 1/2 Road for 3 miles. Turn Right onto N 3/10 Road and then a half mile later take a left on 18 Road. You'll know you're heading in the right direction if the Book Cliffs, the walls along the mesa, keep getting closer. Pull into the 18 Road parking lot 8 miles later. On a dry day the trails are hard, smooth and fast.
Blast down Prime Cut or Kessle's for a luge-like ride, or straddle the skinny spines of Joe's Ridge. And, always keep an eye on the clouds. Rain turns the desert clay into "peanut butter", and makes for
Quick read more or view full article
a very long day if you're on one of the outer loops - no one likes to walk a bike, especially when the wheels don't turn!

Head Back to Fruita for a 18 Road IPA at Copper Club Brewing or an S.O.B. from Suds Brothers. Or, enjoy a Standing Wave Pale Ale at Kannah Creeks Edgewater Brewery-West. Read Less
CO is home to 4 of the 15 best small vacation towns in the country!
Visitors hike in the Maroon Bells-Snowmass Wilderness area near Aspen. (Christina Capasso, The Aspen Times)
If you think Colorado's mountain towns make ideal weekend getaways, you're in good company.
Four Colorado mountain towns made U.S. News & World Report's list of the 15 Best Small Towns to visit in the USA. The magazine's travel rankings are based on an analysis of expert and user opinions. Each town on the list includes information about best hotels, airfare deals and things to do.
Sonoma, in the heart of one of America's best wine-making regions, tops the list.
Here's how the Colorado towns ranked:
No. 2: Breckenridge. The magazine, which says the town "retains the same Victorian-era charm it had during the height of the gold rush," also put Breckenridge at No. 6 on its list of Best Ski Destinations in the USA, No. 13 on its list of Best Places to Visit in the USA and Quick read more or view full article No. 18 on its list of the World's Best Places to Visit. While in Breckenridge, the magazine recommends getting some exercise — whether skiing, snowshoeing or hiking — while enjoying the gorgeous surroundings.

No. 7: Steamboat Springs. The magazine says Steamboat offers "excellent ski conditions, a community of friendly locals and geothermal hot springs that are perfect after a long day spent on the slopes."
No. 10: Aspen. Aspen makes several of the magazine's lists including No. 3 on Best Luxury Destinations in the USA, No. 4 of Best Romantic Getaways in the USA, No. 5 on Best Ski Destinations, No. 7 on Best Winter Family Vacations, No. 8 on Best Ski Destinations in the USA and No. 13 on Best Winter Vacations. The magazine says few destinations can compare with Aspen as a winter wonderland: "This scenic mountain town is straight out of a snow globe, featuring picturesque mountain chalets hugged by the soaring Colorado Rockies."
The magazine touts Aspen's non-skiing attractions, including high-end shopping, museums, funky galleries and fun festivals.
No. 14: Vail. Vail also ranks on several of the magazine's lists including No. 4 on Best Ski Destinations and No. 9 on Best Family Summer Vacations. "Jagged peaks, miles of slopes and perfect powder attract thousands of visitors every year, earning Vail a noteworthy place among Colorado's other winter heavyweights, Aspen and Telluride," the magazine says. It also cautions that Vail "is a hard city for those on a shoestring vacation budget" and recommends a summer visit as a less expensive option.
Read Less
Best Beer & Bike Trips - Summit County
If your travels take you to Summit County in the brief mountain summer, you can take advantage of bike paths that are snow-covered half the year to hit several great breweries.

Start in Dillon at the Dillon Dam Brewery, then ride accross the namesake dam on the Dillon Dam Recpath. Pedal into Frisco and hit Backcountry Brewery a full-service restaurant like the other two on this ride. Once you're rested make the 9-mile ride to Breckenridge on the Frisco-Farmers Corner and Blue River recreation paths.
Hit Breckenridge Brewery at the south end of town for dessert and a vanilla porter. If your legs are too tired use the free Summit Stage bus service to return from whence you came.
John Denver Sanctuary
John Denver Sanctuary is a scenic, highly desirable venue located in the heart of downtown Aspen next to the Roaring Fork River. Within the sanctuary is the largest perennial flower garden around, which attracts visitors from around the globe. Amidst the gardens you will find an environmentally sound wetlands filter system. Artistically placed engraved landscape rocks add to the overall ambiance and story behind the sanctuary. This location is also the home to Theater Aspen in the summer, providing live stage entertainment to hundreds.
http://www.aspenrecreation.com/john-denver-sanctuary
Ways to Experience the Majestic Black Canyon
​Vast and grand with dizzying steep cliffs and sheer vertical walls that disappear into disquieting depths, Black Canyon National Park, near Montrose, CO is a rare beauty. Also featuring a stratlingly narrow gorge - a mere 40 feet across at the narrowest point - the canyon is like no other in North America.
About the Black Canyon
Designated a Colorado national park in 1999, Black Canyon earned its name for the darkness within its depths. Looking below can be shadowy business, but the geological wonder is a stunning playground for outdoorsy folks who wish to explore.
As the Gunnison River carved Black Canyon's narrow, deep crack over time, the hard stone did not crumble away. Instead the rock (some of the oldest exposed rock on the planet) held firm, creating a sharp, almost unfathomably deep fissure plummeting down over 2,000 feet — a shocking vertical drop that swims before your eyes when peering Quick read more or view full article into the dark abyss.
Every year the canyon grows only 1/100th of an inch deeper — the mere width of a human hair — the Gunnison River taking just a little more earth with every second it roars through. The rock strata (layers of sedimentary rock) are shockingly beautiful, and the iconic Painted Wall on the canyon's north side is named for the distinctive cream-to-salmon colored streaks of pegmatite that splash across its face.
Fishing, Kayaking and Rafting the Gunnison River
Countless river groups spend their free time down in the roaring or trickling Gunnison River, depending upon the locale. Water lovers on the river vary from kayakers and rafters pounding through breathtaking sections of world-class rapids and smooth eddies, to the fly-fishers who wade along the calmer sections and expertly whip their custom flies in an elegant dance over the river's surface. More about rafting and kayaking >>
Climbing at the Black Canyon
In the warmer months, world-renowned rock climbers from across the planet descend upon Montrose. The Black Canyon is an international, bucket-list worthy destinations for climbers, who refer to the outdoor haven as "The Black." Since the canyon known for its dangerous exposure and limited protection, only seasoned, savvy climbers should pursue its brilliant cliff faces. More about Black Canyon climbing >>
Hiking and Trail Running
Experience the canyon by wandering to the many different overlooks to glance below, strolling the short trails along the rim, embarking on half-day hikes or biting off one of the more challenging trails, which are also popular with trail runners. All you might want to bring is hiking poles, a can of bear spray, an appreciation for natural beauty — and a desire for open spaces, fresh air, sunshine and adventure.
On the North Rim, many enjoy the North Vista Trail, which skirts the rim of the canyon. It's an easy hike that winds from vista to vista, giving the visitor repeated doses of splendor. Hermit's Rest Trail, a more challenging hike that starts on the rim and reaches all the way to the river, is another favorite located just a few miles east on State Highway 92. More about hiking at the Black Canyon >>
Road Biking
Road-biking enthusiasts are taking over the world, and the Black Canyon is on many of their lists. If you haven't tracked your progress on South Rim Road on Strava (a mobile app for runners and cyclists), then you haven't experienced road biking in the park. Bikers can take in the views while zooming along or opt for a more leisurely trek along the gently rolling rim route. More about road biking in Montrose >>
Discovering the Black Canyon's Best Views
Picnic tables are available along the South Rim at Gunnison Point, Pulpit Rock, Sunset View, High Point and along the water's edge at East Portal — all excellent spots to stop and enjoy an alfresco picnic lunch. The Chasm View outlook, featuring a striking near-vertical plunge, is also a favorite.
Read Less
Historic Courthouses - A Wonderful Adventure
If you are interested in the exciting, surprising history of some of the oldest courthouses in the United States... you are in luck. They are right here in Colorado. Two of which are in counties of our beloved Western Slope.
Please follow the link below. And then, why not plan a visit...the options are endless.
http://video.rmpbs.org/video/2365922974/
Several CO Ski Resorts/Areas Make the New York Times!
ROUNDUP
26 Ways That Skiing Gets Better This Season
By Elaine Glusac
---
In ski country, lifts will go farther and faster this year, even as more enthusiasts choose to trek uphill under their own power to ski back down. New lodging options range from rustic micro-homes to a five-bedroom staffed alternative. And winter fans will find new ways to race to the runs on the ground and in the air.
---
By Train, Chopper and Cat
Traveling in and out of snow country requires a certain amount of delay risk on powder days. The new Winter Park Express train from Denver's Union Station to Winter Park Resort cuts out the mountain drive. The Amtrak-operated service will run on weekends and holiday Mondays from Jan. 7 to March 26. The roughly two-hour ride one-way (from $39) means you can make it a day trip and be back for a 7 p.m. dinner reservation.
Take a Eurocopter into the Chugach Mountains in Alaska with Black Ops Valdez. The heli-ski operator will offer a new seven-night package in 2017 with overnight accommodations aboard a 72-foot yacht in Prince William Sound complete with a hot tub on deck ($89,600 for up to eight people, all-inclusive). Black Ops will also open a new remote base camp in the mountains outside of Valdez with three heated tents for seven-night trips (from $2,400 a person, all-inclusive).
Train for remote conditions with Telluride Ski Resort's three-day Heli-Ski Camp that combines two days at the resort with an instructor and the final day heli-skiing in more remote slopes and bowls in the San Juan Mountains in Colorado.
In the Wasatch Mountains in Utah, Whisper Ridge Cat Skiing will start operating Dec. 26. Eight snowcats, ferrying groups of up to 12 skiers and snowboarders each, will have access to 60,000 acres of private terrain (from $450 a person). Guests have the option of overnighting at one of its 10 mountaintop yurts with meals included (from $775 including cat skiing).
---
New Lodging
Overnight options in ski country will expand across the range beginning with the new Limelight Hotel Ketchum in Idaho, gateway to Sun Valley Resort. Owned by Aspen Skiing Company and opening Dec. 16, the 99-room lodge in Ketchum's very walkable downtown will include outdoor hot tubs and a swimming pool, firepits and a lounge with regularly scheduled live music as well as free shuttles to the ski area and free use of fat-tire bikes and snowshoes (rooms from $240).
In Alberta, Canada, Banff has its first new hotel in nearly 10 years: the 174-room Moose Hotel & Suites downtown. Amenities include rooftop heated pools and a 10-treatment-room spa (from 169 Canadian dollars, about $126).
In South Lake Tahoe, Calif., the new Hotel Becket from Joie de Vivre Hotels joins two existing properties into one 167-room inn across the street from the lifts to Heavenly Mountain Resort. It also hosts an indoor-outdoor barbecue restaurant, and guests may take Remington, the hotel's resident Bernese mountain dog, for walks (from $119).
Sample the downsized life at the new Mount Hood Tiny House Village near Mount Hood National Forest and Mount Hood Meadows ski area in Oregon. Opened in May, the five individually decorated homes ranging from 175 to 260 square feet feature wood-paneled interiors and sleeping lofts (from $129).
Just opened in Telluride, Dunton Town House, from the owners of nearby Dunton Hot Springs, comes with a house manager to act as personal concierge to the residents of the five-bedroom home, just a few minutes' walk to the ski area's gondola (from $300).
In Vermont, the new Burke Mountain Hotel and Conference Center opened in the fall offering 116 rooms and ski-in/ski-out access to Burke Mountain runs (from $109).
In Beaver Creek, Colo., the Pines Lodge, a RockResort, will unveil a renovation of all 60 guest rooms including USB ports and 55-inch televisions (from $249).
---
Lift-Free Skiing
Resorts are newly embracing uphilling. Also known as skinning or ski touring, the activity involves marching up ski hills in your skis — with special bindings that free your heels — then skiing back down for a no-pain-no-gain round trip. According to SnowSports Industries America, participation in the sport has grown from 1.8 million to 2.1 million since the 2008/2009 season.
This year Aspen Snowmass in Colorado is encouraging uphilling at all four of its mountains by publishing a guide to the routes and offering lessons and gear rentals.
Monarch Mountain in south central Colorado has added three uphill routes for treks to the top of the Continental Divide. Skiers must register with the resort, but the trip does not require a lift ticket.
Stay at the Four Seasons Resort and Residences Vail to take a few turns before the slopes open. Its Dawn Patrol program pairs guests with a guide for a pre-sunrise ascent and return downhill to breakfast back at the resort.
---
Mountain Upgrades
In Utah, 55 miles north of Salt Lake City, Powder Mountain Resort is adding two chairlifts, opening up an additional 1,000 acres of ski hill. The resort, which now offers over 7,900 acres of skiing, promises low skier density by limiting adult season passes to 1,000 and day tickets sold to 2,000.
At Jackson Hole Mountain Resort in Wyoming, the new Sweetwater Gondola is scheduled to open mid-December. Rising 1,276 feet in 7.5 minutes, the 48-cabin gondola will offer a new way to get uphill. A midway station with a new ski school facility will open next winter.
Vail Mountain Resort in Colorado aims to get skiers around its famous Back Bowls quicker with the introduction of its new high-speed Sun Up Express, increasing capacity by 65 percent and cutting average travel time by roughly half to 3.9 minutes.
In New Mexico, the state's first lift-accessed cross course for boarders and skiers will open at the expanded terrain park at Angel Fire Resort. Groups of competitors go edge-to-edge on the racecourse, which features jumps, banks and turns.
A new high-speed quad chairlift known as Cloudchaser will add 635 accessible acres of terrain at Mount Bachelor in Oregon by mid-December.
Stowe Mountain Resort in Vermont will open its new Adventure Center this season, offering children's programs including ski and ride lessons for children age 3 and up and an indoor climbing wall. Nearby, Smugglers' Notch Resort will open a family-friendly FunZone with an obstacle course, laser tag, climbing wall and arcade in midwinter.
---
Programs, Passes and Events
Women-specific ski programs, now staples of the Vail Resorts family, continue to proliferate across the industry. Crested Butte Mountain Resortin Colorado is introducing Women's Tips on Tuesdays ski clinics, half-day sessions that conclude with an après-ski glass of wine at the on-mountain Umbrella Bar.
Two multiresort passes are expanding, including Mountain Collective, which has added Telluride and Revelstoke in British Columbia to its 14-resort portfolio. Pass holders get two days at each resort ($419). M.A.X. Pass added 17 resorts including Crested Butte and Alyeska Resort in Alaska for a total of 39 resorts, each offering five days' access throughout the season ($749).
The Audi FIS World Cup tour will touch down in Aspen (March 15 to 19), for the first time in 20 years, with men's and women's competitions. It's been almost 50 years since Squaw Valley near Lake Tahoe hosted the tour; the women's events will take place there, March 10 to 11.
Correction: December 11, 2016
An article last Sunday about new ski lodging and programs misstated the number of resorts that a multiresort ski pass added for the 2016-2017 winter season. The M.A.X. Pass this season added an additional 17 resorts, not 10.
Read Less
Grand Valley Historical Society
The Grand Valley Historical Society, a group of individuals interested in compiling, preserving and presenting the area's history, meets quarterly on the second Monday of the months of January, April, July and October at 7:00 PM at the Battlement Mesa Historical School House.
Like much of the west, Battlement Mesa, Parachute, the Grand Valley and Colorado's Western Slope are rich in history.
The society's recent projects include the restoration of the Battlement Mesa School House, the relocation of the Glover Cabin and the acquisition and display of the Last Great Train Robbery art work.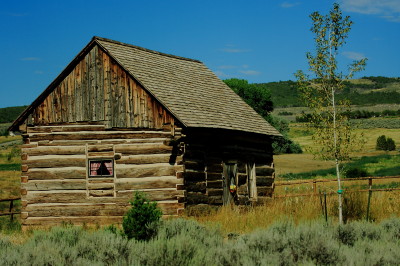 Throughout the year, the Society presents special performances or lectures on matters of historical significance. Recent presentations include Doug Misher as former President Theodore (Teddy) Roosevelt, Mary Jane Bradbury, as Margaret "Molly" Brown and Kathy Jordan, a Grand Junction historian who discussed the old settlement of Tunnel, in Debeque Canyon.
In June 2011, the official Quick read more or view full article unveiling of the "Last Great Train Robbery" paintings was held at the Parachute Town Hall when Gary Miller, the son of the late Western artist Jack Roberts, related his memories of the paintings. The three paintings, which depict the 1904 train robbery west of Battlement Mesa and Parachute, are now on display at the Parachute Town Hall.
Read Less
December in Crested Butte
The last snow storm sure made the start to December a beautiful one. Just this morning, while looking at our snow covered mountains I said, "I'll never get tired of this view". With 23 inches YTD and more snow expected this week, skiing is off to a great start. Photo below curtesy of TravelCrestedButte.
Decembers highlights...
December 3rd - Beacon Brush up
All backcountry skiers - this is a must attend event. Starts at 9:00 at the Community School. Free and free beer - really...you should go!
December 10th - Get the Girls Out ski event
Join some fabulous female CBMR Ski Instructors for a free day of skiing. Click Here for info.
December 10th - The World Famous Santa Ski and Crawl
Yes, I said world famous! Such a fun event - starts at 2:00. Sign up Here.
December 10th - Christmas Tree light up night
After skiing, stay up on the mountain for Quick read more or view full article the tree lighting, complete with hot cocoa and a visit from Santa.
December 18th - 23rd - Rock on Ice
Watch as two of the world's most renowned ice carvers create life sized sculpture.
December 23rd - Crested Butte Nordic Center Yurt Dinner
After 22 years of living in CB, this is still one of my favorite events. If the 23rd doesn't work, there are still more dates in December, Click Here for more info and dates.
December 24th - Torchlight Parade and Santa's Sleigh Ride
Watch Santa come down the mountain in his sleigh and hand out candy canes to all the kids. Starts at dusk.
December 30th - Warren Miller Presents; Here, There and Everywhere
Who doesn't love a good Warren Miller film and this one features Crested Butte! Click Here for tickets. Don't wait, this one will sell out.
December 31st - New Year Eve Torchlight Parade and Fireworks
This is another event that I don't miss. It's a perfect and festive way to end 2016. Dress warm it starts at dusk.
I honestly can't think of a better place to be in December than Crested Butte, the snow, lights and beauty make this place magical. For those looking for the latest travel deals click Here. If you are wanting a real estate update, check out my website or call me.
I hope to see you on the slopes!
Dawn
Read Less
Winter Wonderland...
Telluride is tucked into a box canyon surrounded by 13,000 and 14,000-foot peaks. The town of Telluride is just eight blocks wide and twelve blocks long. Because of its significant role in the history of the American West, the core area of Telluride was designated a National Historic Landmark District in 1964. This listing is the highest level of historic status available from the United States Secretary of the Interior. These sites are so special that they are eligible for consideration to become national parks. With the town's colorful Victorian-era homes, clapboard storefronts, boutiques, art galleries, gourmet restaurants, historic buildings and more, Telluride is a delight to explore. Our citizens are committed to preserving Telluride's historically significant architecture, open space, traditional design elements and, most of all, Telluride's small-town mountain lifestyle.
Palisade Peach Festival
Join us in the celebration of Palisade's world-famous peaches at the 2016 Palisade Peach Festival presented by American Furniture Warehouse.
A FREE Ice Cream Social and Street Dance kicks off the festivities on Thursday, August 18th downtown Palisade 6pm – 9pm.
Festival in Riverbend Park on Friday, August 19th 3pm – 10pm and Saturday, August 20th 10am – 8pm
Farmers Market on Sunday, August 21st from 10 am – 2 pm. Music, vendors, chef demo
The Palisade Peach Festival is one of the original agricultural festivals in Colorado. Held each August – just as our area's peaches reach their peak – it's Peach Mania: plenty of great food, entertainment, contests, NEW activities for kids, and opportunities to explore Palisade via self-guided tours, guided tours and outdoor recreation. Satisfy your hunger for local and authentic with delicious peach products: from pies to Quick read more or view full article ice cream, preserves to salsas, peach brandy and wine to virgin peach daiquiris, not to mention bushels of just picked fresh peaches… all in a very scenic setting. For full details and tickets
Visit the Peach Festival web site.
Read Less
Who we are:
CLUB 20 is a coalition of individuals, businesses, tribes and local governments in Colorado's 22 western counties. The group is organized for the purpose of speaking with a single unified voice on issues of mutual concern. Its activities include marketing and advertising, public education, promotion, meetings and events and political action. CLUB 20 is the "Voice of the Western Slope".
Founded in 1953 by Western Slope business leaders, CLUB 20 was originally organized for the purpose of getting rural roads paved. At the time, the State of Colorado had been spending only 10 percent of its highway funds west of the Continental Divide, even though more than half the roads were there. With each community lobbying for its own roads, small towns were simply drowning each other out. It finally became clear that only by agreeing on a single priority list could all the counties be heard. The process worked. Within Quick read more or view full article a few years, the State was spending 37 percent of its highway funds west of the divide and by the end of the 1950s finally had paved most of the major highways on the West Slope.
The organization continued to grow, incorporating in 1955, and began working on other issues of mutual concern to all the Western Slope communities. Its activities included water, agriculture and natural resources, energy issues including uranium in the '50s and oil shale in the '70s and more recently economic development, public lands, air service, tourism, energy, trails, recreation and telecommunications.

To find out more about who we are and what we do and how you can add your voice to ours, please follow the link below.
http://club20.org
Read Less